Prof. Giovanni Ferri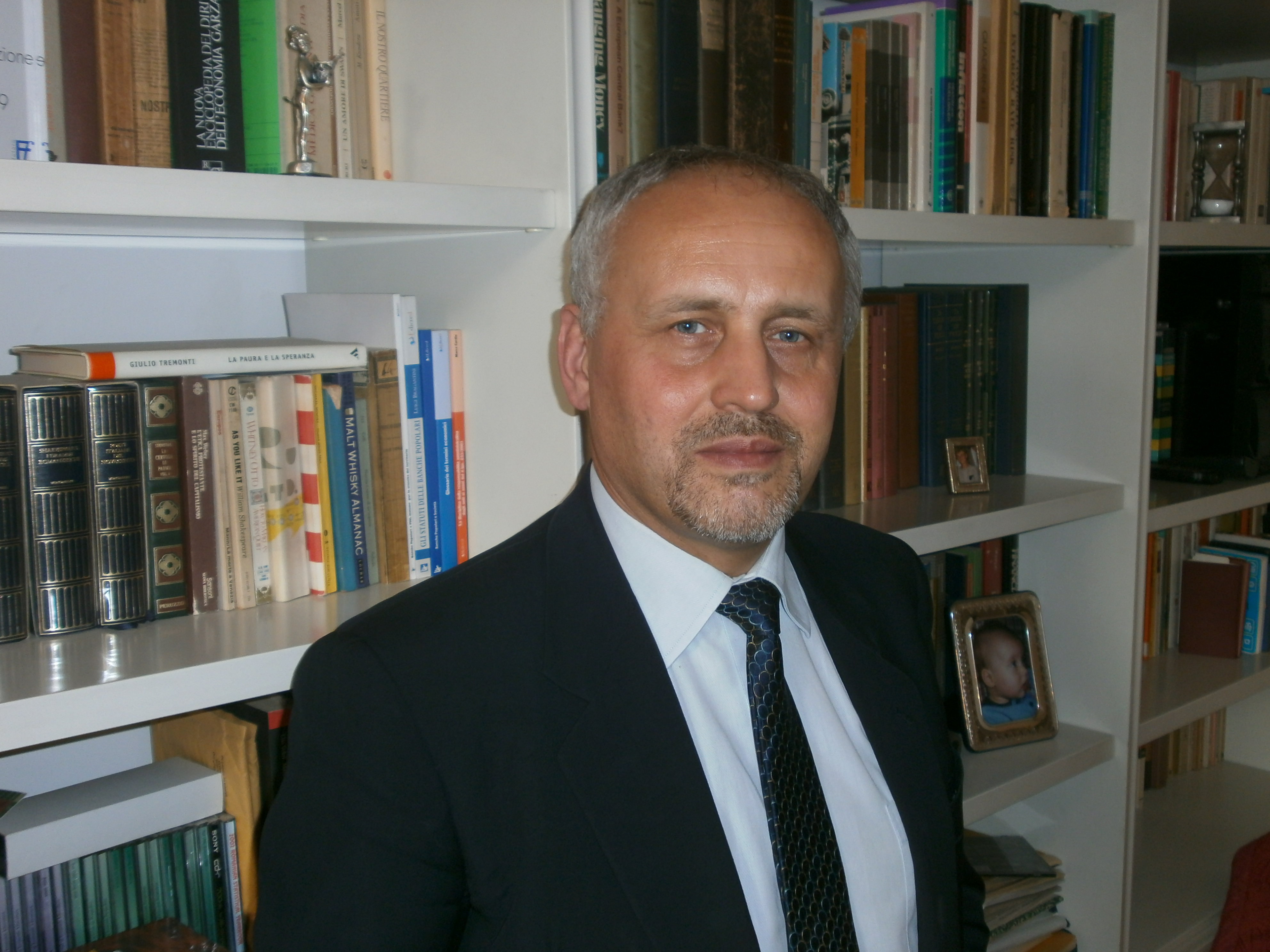 Born at Siena in 1957, married and father of two daughters. Undergraduate degree in economics at University of Siena and Ph.D. in Economics (New York University), from November 2012 is full professor of economics at the Department of Economics, Political Sciences and Modern Languages at the Maria Assunta Free University (LUMSA) where he has chaired the Master Degree in Economics, management and business administration and, from October 2014, is Deputy Rector for teaching and students' rights, chairs the Quality Assurance Committee and the Library Committee.
From 1999 at the University of Bari Aldo Moro, he chaired the Department of Economics & Mathematics (2005–12), was deputy Rector for international relations (2009–12), introduced and chaired the first two editions of the Master in International Business and Economic Cooperation (2005-07).
Among the other professional experiences, he was at the World Bank (as Principal Financial Economist; 1998-99) and at the Research Department of the Banca d'Italia (up to deputy director; 1984-1998). He was visiting at: Hong Kong Monetary Authority (2007), Tokyo University (2004), Asian Development Bank Institute (Tokyo, 2002-03), Princeton University (1995-96), NBER (1990). He was Economic Policy Consultant at Italy's Treasury (1999-2002) and Economic Consultant of the Italian Association among Popular Banks (2001-09). He is a founding member of the Think Tank at the European Association of Cooperative Banks (from 2008). From 2011 to 2013 he was member of the Banking Stakeholder Group at the European Banking Authority. He is associate/chief editor of: Economic Notes, Rivista Bancaria-Minerva Bancaria, Journal of Entrepreneurial and Organizational Diversity (www.jeodonline.com ). He is a member of the Scientific Committee of the Report on the financial system by the Fondazione Rosselli (from 2007) and was part of the Editorial Committee in economics of Il Mulino (from 2010 to 2015).
He led (or consulted for) research or policy action projects in various countries: Indonesia, Korea, Malaysia, Philippines, Thailand (World Bank ASEM: 1998-99); China (2002-03 & 2004-05); Serbia (2004-05); Turkey (EU project: 2005); Albania (Programme Italy-Albania: 2007-08); China, Vietnam (Asia-Invest Programme: 2008-09); Asia-Europe Meeting (2009).
His research interests include: financial market imperfections and the transmission of the monetary/financial shocks (especially analysis of the credit crunch), banking structure, rating agencies, corporate governance, finance-growth links, migration, company internationalization, family business, the Chinese economy, sustainability.
He envisaged and contributed building the School of Saint Nicholas for Intercultural Dialogue (SNS), a laic non-profit institution aiming at empowering society with education, knowledge and problem solving towards sustainability, interdisciplinary and intercultural dialogue.
At LUMSA he has co-founded and chairs the CeRBE (Center for Relationship Banking and Economics; https://sites.google.com/site/cerbelumsa/home). Established in 2013, the CeRBE aims to developing avenues of research and training in order to better understand the importance of relational goods as a means to overcome a simple Laissex-faire approach. In particular, the Center conducts academic research, from both the empirical and theoretical points of view, on two main fields: Relationship Banking and Relationship Economics.